Experience the convenience of easy implants, where we combine advanced technology and expertise to make implant procedures straightforward and accessible to all patients. Simplify your implant journey with our easy-to-use implant solutions, designed to streamline the process and provide you with a seamless dental experience.
We are  distributor of dental implants, Easy Implant® is committed to the democratization of implantology. Technically by developing ergonomic products in collaboration with its customers and financially by alwavs aiming at the optimum quality at the best cost.
Development and Values
Easy Implant's products are developed in-house. They comply with the technical specifications that result from the feedback given by our final users. All of our team work is based on three values: ethics, competitiveness and customer satisfaction.
An Ultramodern Production Center

Equipped with a fleet of machines at the forefront of technology, our production site, located in Haute-Savoie, allows us to control all stages of production: Machining on CNC lathes or machining centers, surface treatment, anodizing, polishing, laser marking, cleaning, conditioning in clean room, packaging…
Quality Standards

Our company is NF EN ISO 13485:2012 certified and holder of EC certificate delivered by the french notified body LNE / G-MED for the 93/42/CE Directive. All our activities are governed by strict rules, from design to delivery, we check and validate the quality of our products and services by dimensional, functional, visual and documentary controls, in order to ensure your safety and the efficacy of the products we offer.

The conical
MASTER C
 implant is designed for every mandibular and maxillary cases. This implant offer an 
exceptional immediate stability
 in low density bones.
– Standard packs including implant, cover screw, healing abutment.
– Full pack including implant, cover screw, healing abutment, analog and strait abutment.
Universal surgical set Easy Box One.
Empty surgical set Easy Box One. Can contain :
1 complete drill set , 4 flare drill, 2 trephines, 2 drilling stop set, 4 parallelism guides, 1 ratchet wrench, 1 manual gripper, 1 gripper on contra-angle, 1 extension of drill, 1 manual screwdriver …and more
is an exclusive cloud-based patient management software. It is covering all kinds of dental clinics, it is DHA and NABIDH compliant.
AxisGuide® software is the simplest imaging, Implant planning and CAD/CAM software. It gives interactive tools to achieve excellent results.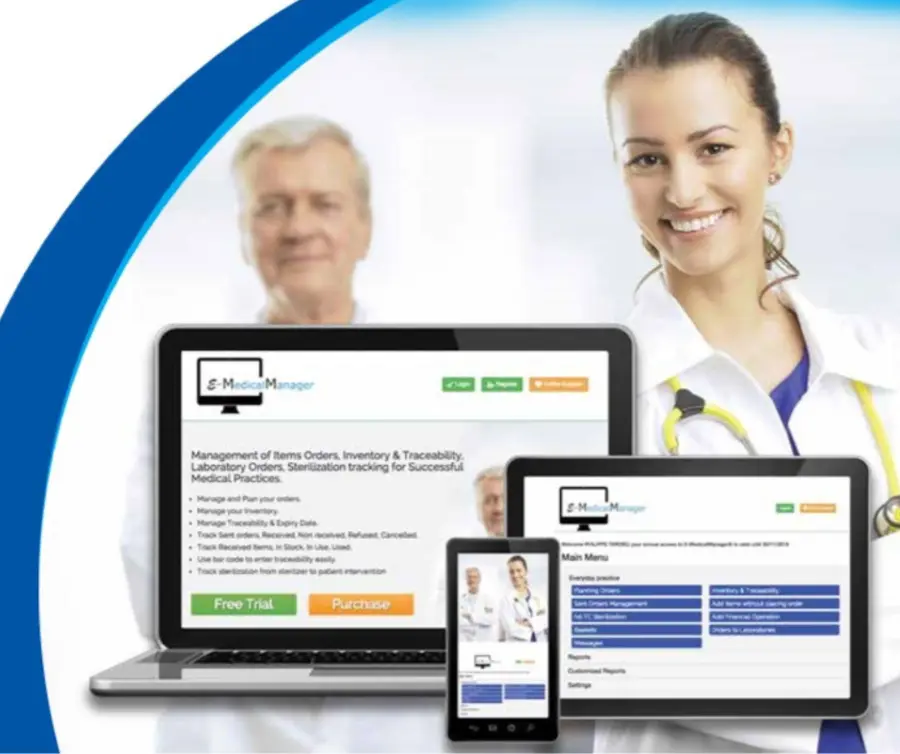 E-MedicalManager® an online software developed by ANPA MEDICAL SUPPLIES DMCC to help you managing your orders & your inventory.